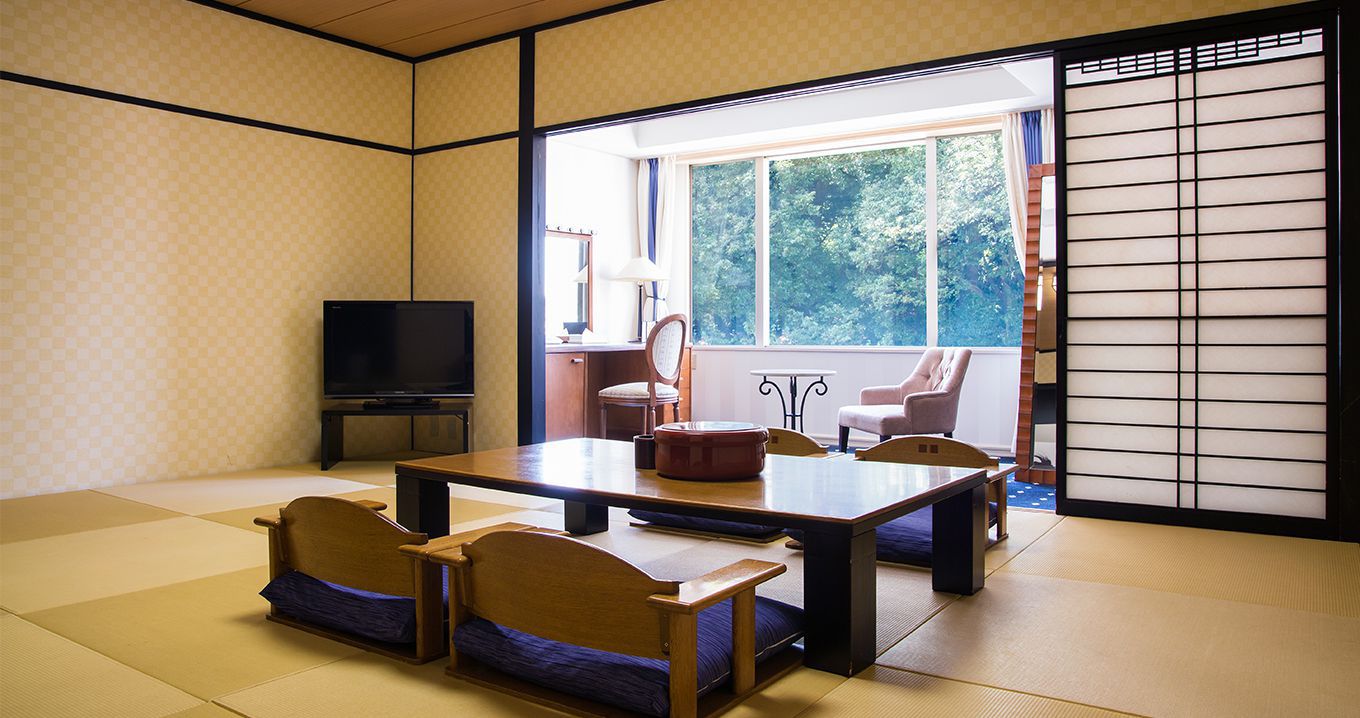 Comfort Japanese Garden View
Japanese-style "tatami-room" with calm atmosphere, with a garden covered by lush greenery.
Room Type

Japanese style

Check-in

2:00 p.m.-(your plan takes precedence)

Check-out

-11:00 a.m.

Capacity

up to 6 people

Room Size

56㎡

Wi-Fi

Complimentary Wi-Fi available throughout the hotel
Room Layout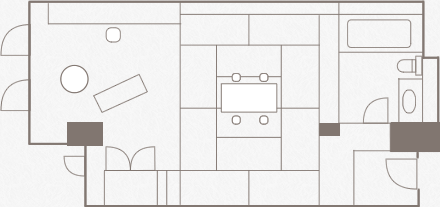 Amenity
TV (general broadcasting/NHK satellite broadcasting)
shampoo and conditioner
hair dryer
refrigerator
body shampoo
shower cap
Japanese tea
bath towel
toothbrush
shaver
face towel
nightwear(yukata)
phone
body sponge
phone in dressing room
hair brush
*Services are subject to change. Please contact us for more information.
List of Rooms